August 11, 2022 8:51 PM
I made shrimp fajitas today! I made this recipe close to two years ago, and it was awesome. And I made it again today, and it was...not so awesome. And here I am, writing this entry, right after I cleaned up because I need to make sure that if I make this a third time, I don't screw this up.
Just yesterday I was talking about how much I love shrimp and how I cooked my shrimp perfectly, but you know what I did today? I overcooked it. 😭 And overcooked shrimp is really bad. The recipe said to cook it for 6-8 minutes. 6 minutes is way too long. I can't imagine I liked overcooked shrimp in the past. Somehow past me must have known that and present me forgot. So, here are some things for future me to remember:
Cook the shrimp for only 5 minutes
Only use two limes total. Just put half a lime in the lime crema, and a lime and a half in the marinade.
Use sour cream instead of yogurt
Maybe use one green and one red bell pepper for color
Okay, honestly, not the worst shrimp tacos/fajitas I've made in the past few months. But I know I can do better!
September 6, 2019 6:19 PM
This past weekend was Labor Day which meant three day weekend, which meant four day workweek, and you'd think that it would be easy to get through, but I feel like I need to catch up on sleep again. I was so busy during the week that I didn't wash dishes for a whole three days, and you can imagine how gross that got.
I also somehow ended up with so much food in my fridge, so I've really been trying to eat all my leftovers. But, on to what I cooked this week.
---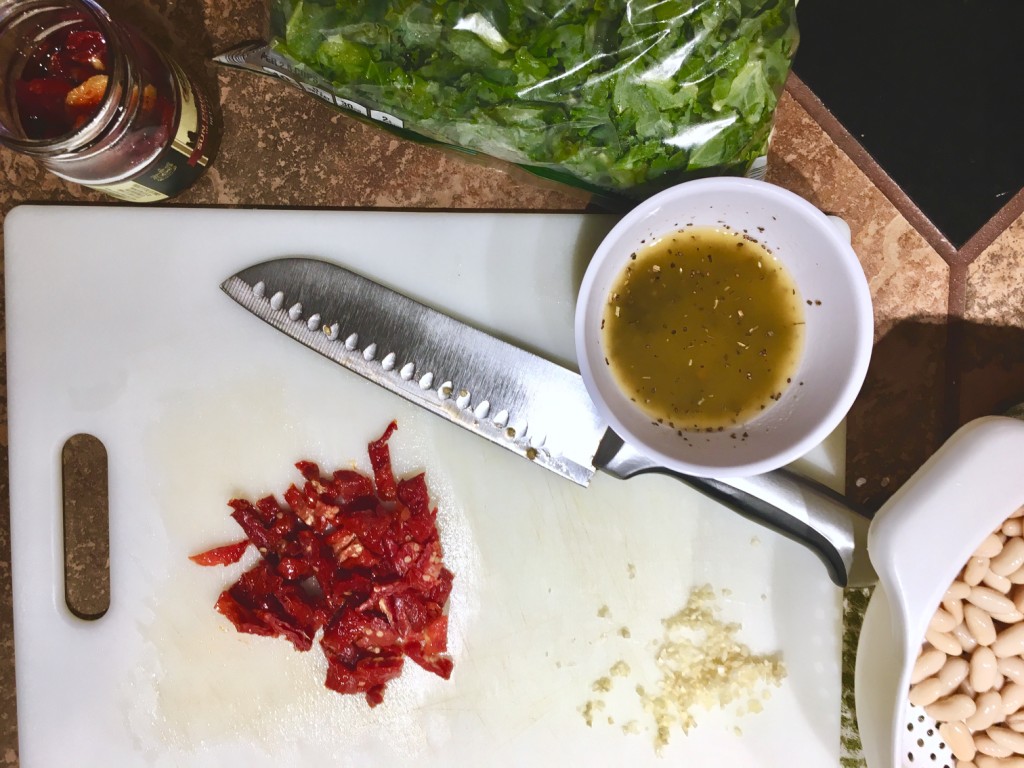 Remember how I made kale salad last week? Well I still had half that bag of kale left. So, I needed to do something with it, and I wanted to actually cook the kale this time. I don't know what it is, but I still haven't quite mastered the art of making salad. I think salads that I've gotten from restaurants are delicious, but my homemade salads are never quite fulfilling enough.
So, I made this kale skillet. It was alright, certainly better than the salad. The recipe said to saute the kale for 3-5 minutes which I think is way too long. Just a minute should be good enough. I really am sick of eating kale at this point though. I added some shrimp to this for one of my meals, which made it a lot more satisfying.
I took this with the fork laying straight up and down, but it seems so much nicer on an angle.
---
I might be bad at making salad, but I think I've got burgers down pretty well. I love burgers, but I'm almost always disappointed when I order one from a restaurant. They never have enough flavor. It's just cooked ground beef, and I'd like that beef to be transformed more.
I've had burgers on my to-make list for a while, and I figured it was appropriate to make them on Labor Day. This Drunken Aussie burger recipe had a lot of great reviews, so I figured I'd try it. And like every burger I've ever made, it was delicious. But I actually think that was mainly because of all the other toppings, and not the burger patty itself, which was a little on the bland side. Adding the beer helped, but it still felt like it was missing something. I think adding an egg in the ground beef mixture would have made it easier for the patty to stick together.
The recipe also said to use two different pans, which seemed excessive to me. I cooked all of it in the same pan in this order: bacon, onion, (wipe pan), egg, burgers. I'm happy with how it all turned out, but I don't think I'll be using this recipe again.
But hey, check out this salad that I added on the side! Since the burger called for arugula, I bought a (way too large) box of it, and I used it in a side salad as well. And I know I said I'm bad at making salads, but my "Arugula Strawberry Sun-Dried Tomato Salad with Balsamic Dressing" was decent.
---
Finally, I'm gonna end with this Cajun Shrimp Toast, which is another recipe that was on my to-make list for a while. This was also delicious, and I'm definitely making this again. I think it would be great as an appetizer during Christmas or some sports watching party. I don't remember exactly how many pieces of toast this yielded, but I ate more than half of them in one sitting.
January 20, 2019 2:38 PM
...is unfortunately not as successful as part 1.
Last Christmas my aunt made these shrimp avocado cucumber bites, and it was probably the most Californian thing I've ever seen. And I was convinced I needed to make these myself. I googled "shrimp guacamole cucumber" and grabbed the first recipe I saw: Avocado Cucumber Shrimp Appetizers from Natasha's Kitchen. Now it probably would have made sense to actually buy some shrimp for this, but I had half a bag of seafood blend that I needed to use up.
I also had guacamole that we had made earlier in the week using Skinnytaste's Best Guacamole Recipe. So really all I took from that other recipe is the Cajun shrimp part. It wasn't so bad, but next time we'll just use shrimp, and actually use freshly made guacamole. Or be lazy and buy it from the store.
We actually had leftover pieces of seafood, and my sister remarked that we could throw some pasta in it. I checked my cabinets and I found a box of that Banza chickpea pasta...that expired last year. Hey, it's a box of pasta! It should be fine!
Second note to self: Do not eat expired chickpea pasta. In fact do not even buy chickpea pasta at all. It is way more expensive than regular pasta and doesn't taste as good.
This looks way better than it tastes.