May 5, 2020 8:00 AM
Day 42 (Wednesday): During this whole quarantine, I've made sure to have chicken breast stocked at all times. I know chicken breast is kind of boring, but my sister has gotten really good at cooking it well.
Seriously, it was really good chicken. We also had some scalloped potatoes and asparagus to round out the meal.
What a nice fancy, American meal.
---
Day 43 (Thursday): After eating that chicken and that shepherd's pie, I was starting to feel really sluggish, so I wanted to have something a little bit lighter. I stared at my whiteboard for a while until deciding on making some Greek chicken wraps.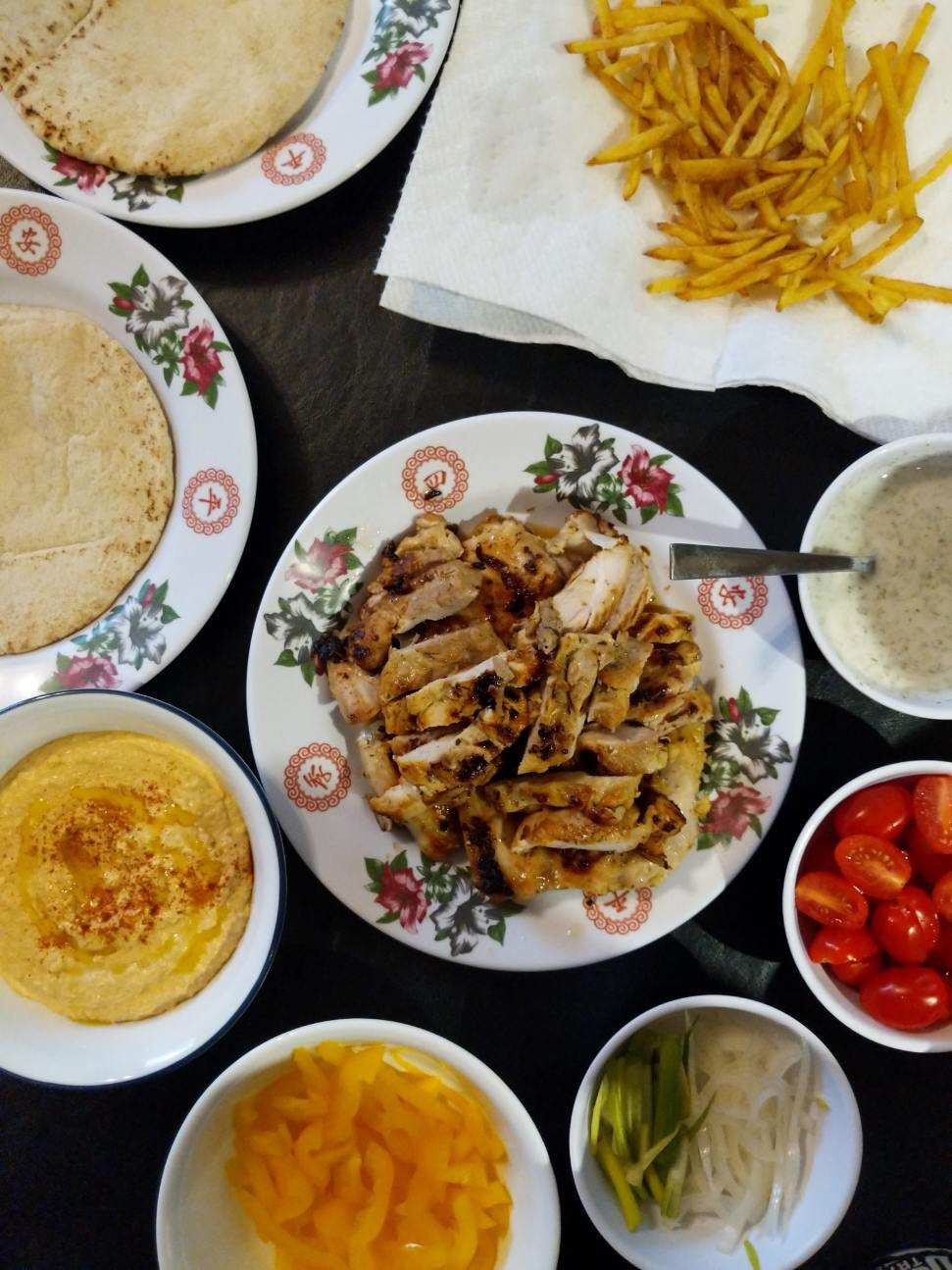 Except I had pita bread, so it wasn't actually wrapped. My sister also made me some french fries since I told her I really wanted some (: We had to be a little creative for the hummus, since I realized in the moment that we didn't have any lemons. We replaced that with some vinegar and orange, which was a really strange combination. Not my favorite hummus, but it was still edible.
The sandwiches all put together were really good though! Once again, my sister did a great job cooking the chicken.
---
Day 44 (Friday): We ordered takeout. Yup, we finally supported a local business and got some fried chicken. It was alright. The cornbread was dry. I don't take pictures of food I eat at a restaurant, so I don't have a picture of the fried chicken we ordered.
---
Day 45 (Saturday): Rounding out the American-ish meals, we decided to make meatloaf!
We put the dry cornbread in this, which I think was a good use of it. I think it turned out great.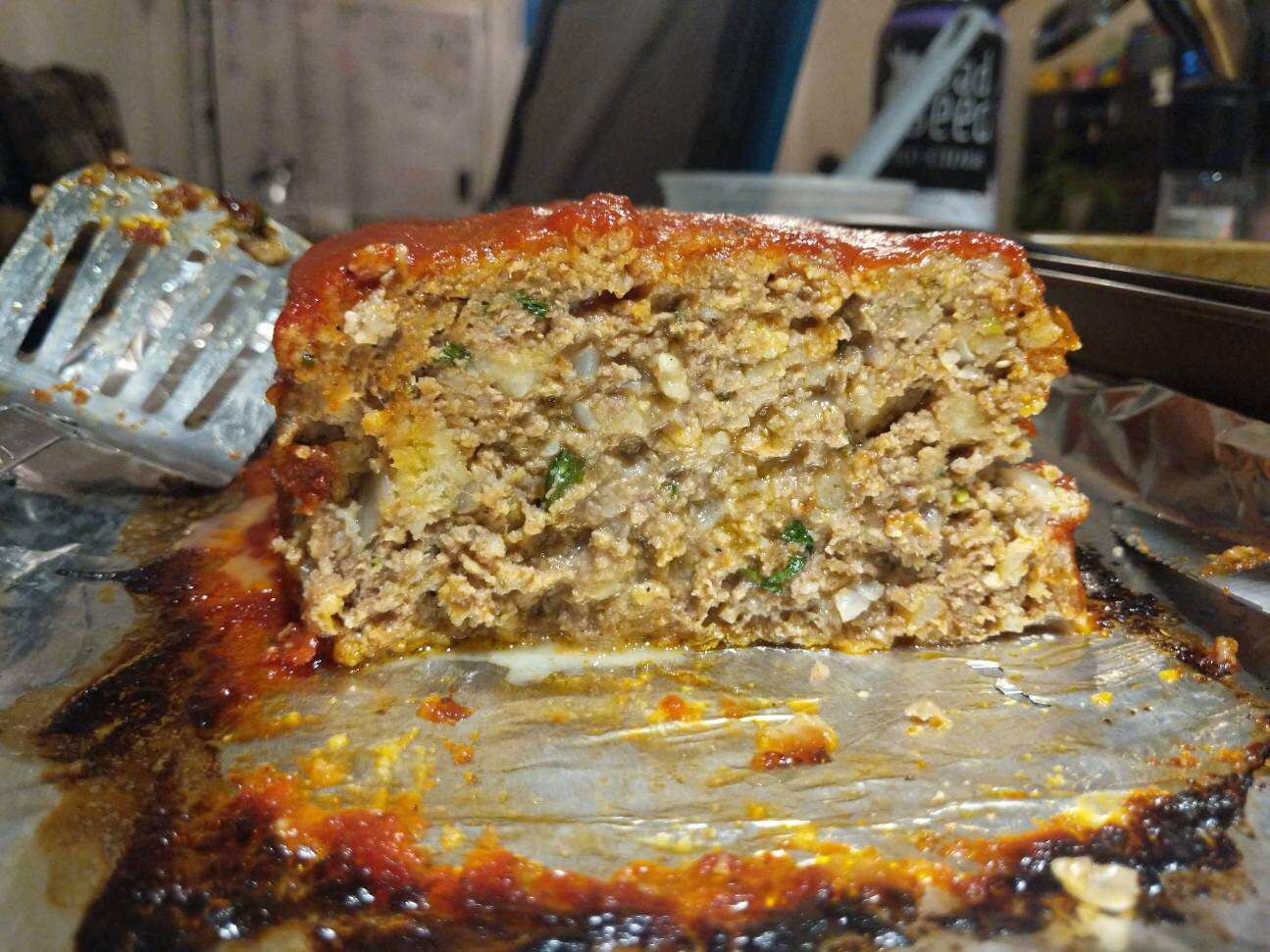 I know meatloaf isn't very visually appealing, but it had really good flavor. My sister loved it.
Sunday we're hitting up the Asian store and the Mexican store, so that'll spice up our meals for next week.