May 11, 2020 8:00 AM
Day 49 (Wednesday): I actually felt a little better today, but I still ended up working way way too much. So of course my sister took care of dinner.
We had some mango that was ready to eat, and so my mind immediately went to shrimp tacos.
I love tacos. Tacos are always a good choice.
---
Day 50 (Thursday): Holy crap, day 50 already?! Anyway, we had some chickpeas sitting in the fridge that I felt needed to be used, so I figured we could make some falafel.
This was a little bit of a struggle, as the falafel patties totally fell apart when we tried to fry them. It's alright though. My sister managed to salvage them, and at the end they came together nicely. We also had some roasted eggplant and leftover orzo pasta, since that seemed appropriate. Overall, a good meal even if we had to go through some mishaps.
---
Day 51 (Friday): The end of a stressful work week. I was very exhausted by now, so I was definitely not in the mood for cooking dinner. However, my sister is always up for cooking dinner. And she decided to go all out for dinner by making some hand-pulled noodles.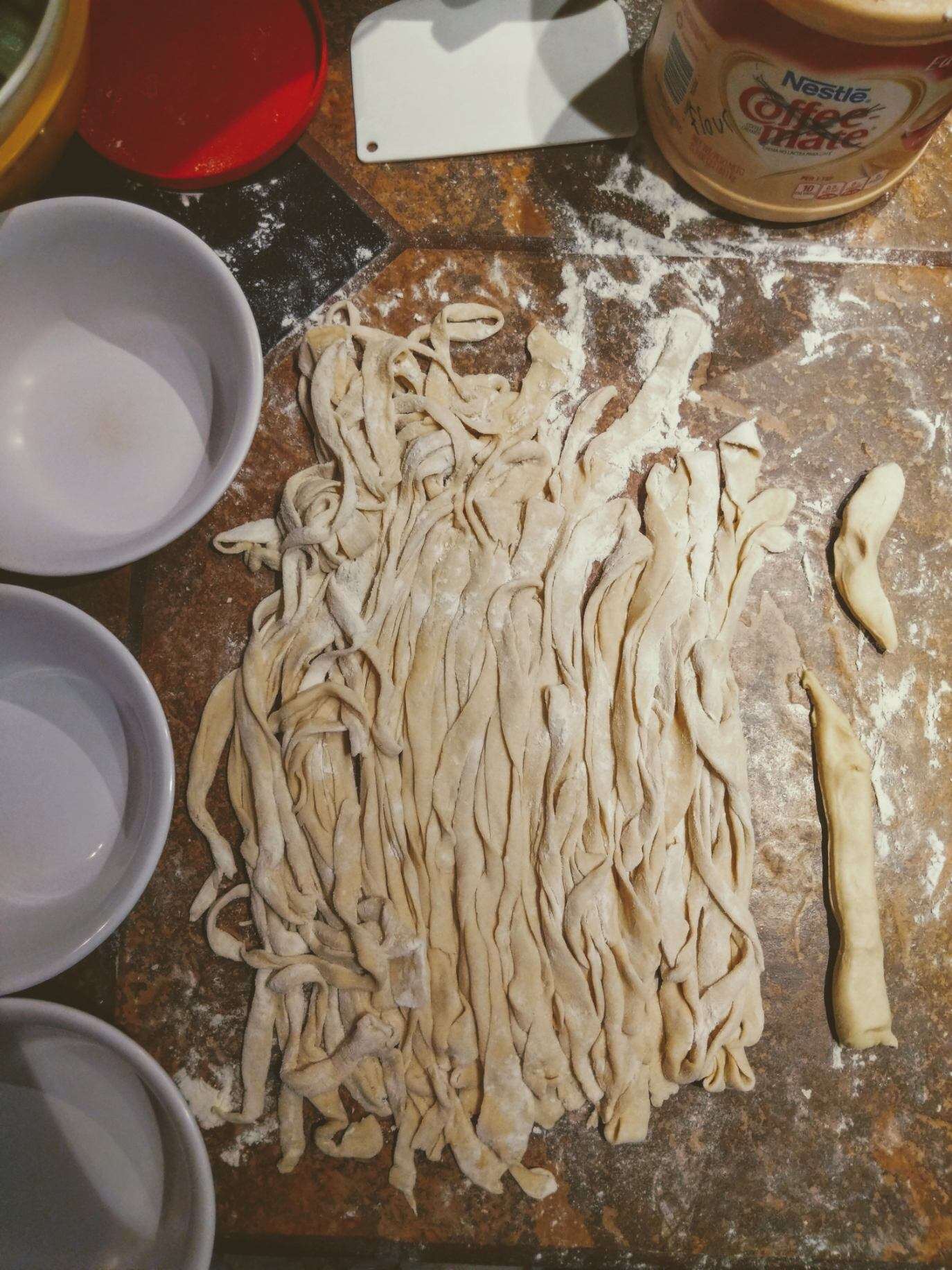 My sister told me that this was harder than she expected. But I think she did a fantastic job. The noodles were delicious.