Social Distancing: Days 10 - 11
April 5, 2020 8:00 AM
Day 10 (Saturday): It's the weekend! My sister is losing track of the days as every day feels the same. But since I don't have work, I decide that it would be a good time to make dumplings since it takes me a while to make dumplings.
Of course I didn't think about the fact that my sister is an amazing and super fast dumpling wrapper. She probably wraps four dumplings in the time it takes me to wrap one.
She actually wasn't as happy with this batch as she usually is. I think we need a larger meat to veggies ratio. But I still thought it was delicious. So delicious, that we forgot to take a picture immediately and didn't remember to do so until we ate half of them.
---
Day 11 (Sunday): In keeping with the theme of making more elaborate meals on the weekend, we decided to make pizza. From scratch. That's right: homemade pizza dough and homemade pizza sauce. I used half a can of crushed tomatoes in our soupy pasta on Friday, so I turned the other half into pizza sauce. It was really easy!
My favorite pizza is BBQ chicken, but if I want a more traditional cheese and tomato sauce pizza, my favorite topping is tomato. I love tomatoes on pizza.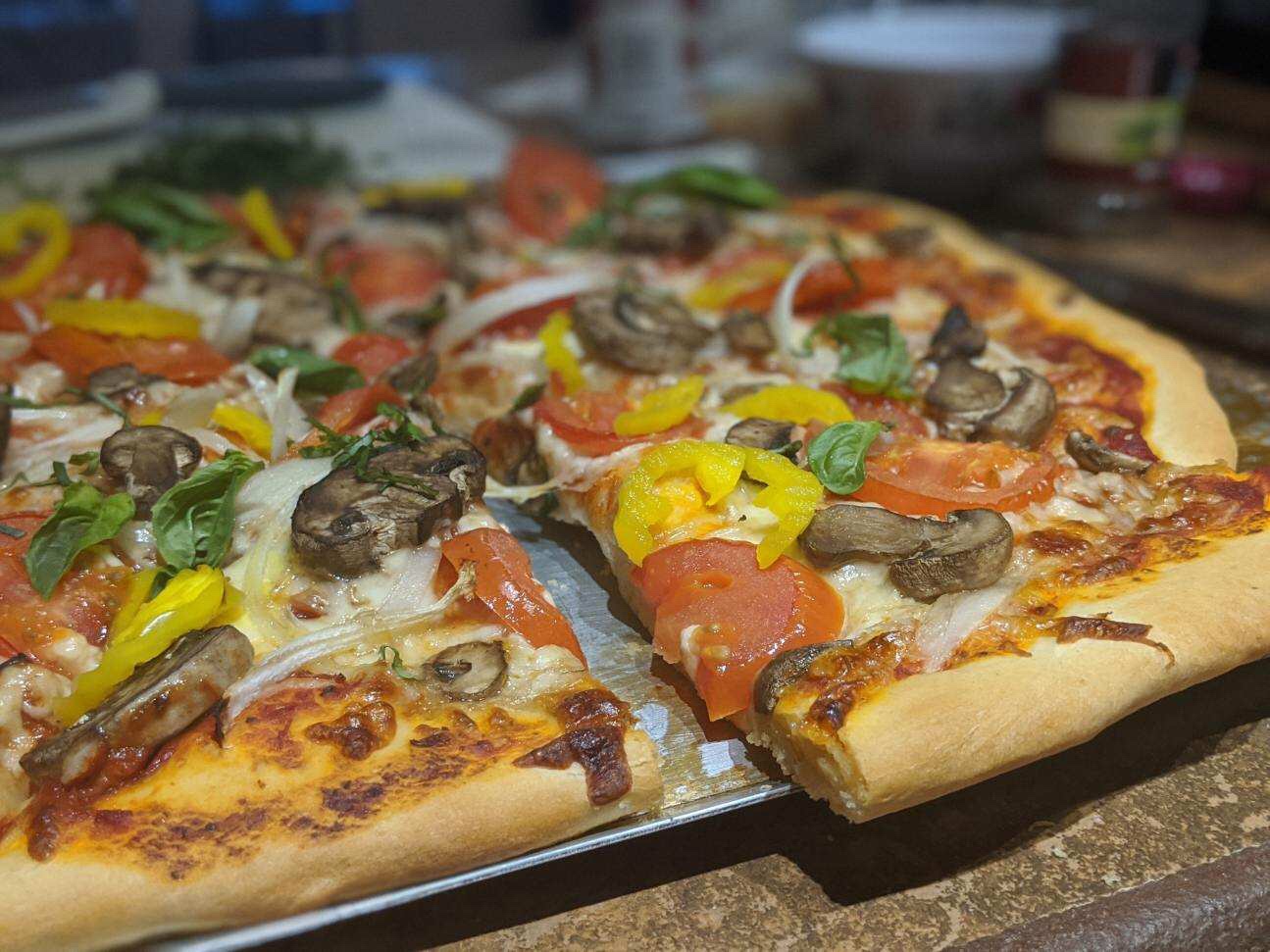 Not only that, we also made cheesy bread! I used to eat cheesy bread all the time when my work would order pizza from a place called Giovanni's which made the most amazing cheesy bread. Unfortunately, one time they were super late with their delivery so the admin team decided to never order from there again ):
But, who cares! I can make my own cheesy bread! Well. My sister can. Dough still kind of scares me.
It was kind of awkward making both since the pizza needed to cook at 425 and the cheesy bread needed to cook at 375 but we made it work. We actually have a decent amount of pizza sauce left! Maybe we'll make more cheesy bread later?