March 21, 2020 7:38 PM
So, my sister's school got canceled for who knows how long, which means she's back with me! And since she's back, you know what that means. We make lots of food and take lots of pictures.
So, when we got home we went grocery shopping, and my mom told us to buy two week's worth of groceries. So we bought a lot of food. But, there is zero chance that we managed to get enough for two weeks. I don't even think we bought enough food for one week. We went through a whole pound of broccoli in one meal!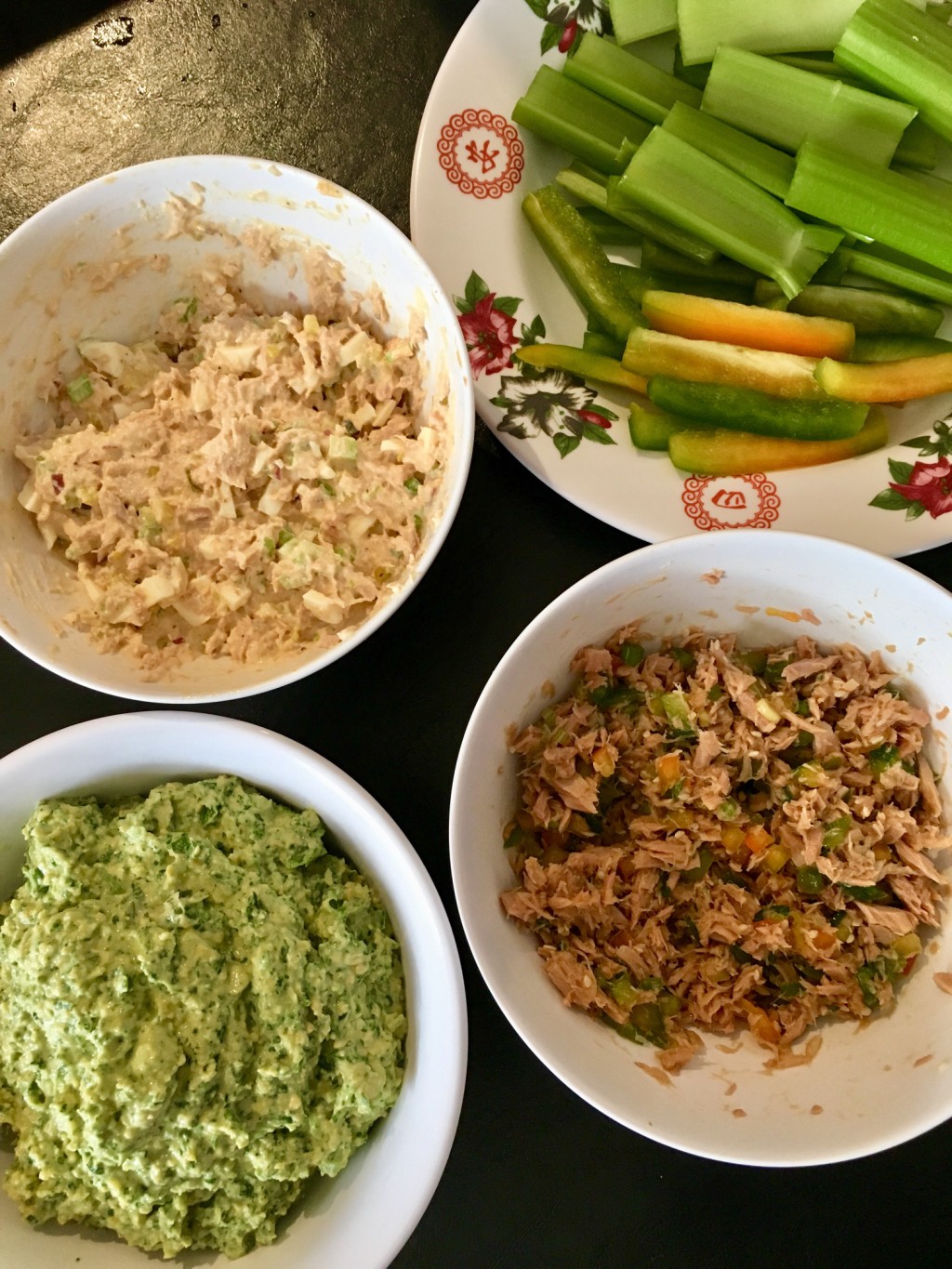 We're trying really hard to not go grocery shopping again until all our veggies are used up. I think we can last a couple more days. Maybe. But I will not sacrifice healthy, well-balanced meals for this. I know eating veggies with dip might seem like a weird thing to have for lunch, but look at the different flavors! I have all the food groups represented. And I can use up my whole thing of celery, which is great because I don't really like celery.
And we bought so much fruit! Which is crazy for me, since I don't really like fruit that much. But my sister can turn that fruit into delicious smoothies, and I love smoothies.
Of course this means we have to be a little creative. Out of limes? Let's use lemons instead. Out of cilantro? What else do I have that's green? Have the wrong kind of cheese? Doesn't matter, I'll just use what I have.
Yes, I made tacos and replaced limes with lemons, green onion with cilantro, and queso fresco with feta. And it was better than any other taco from a hipster restaurant that I've ever had.
Yeah, we're now officially out of fresh green things to use as garnish. Lesson learned? Buy way way way more vegetables next time.
January 13, 2019 1:16 PM
I had two cans of tuna sitting in one of the kitchen cabinets, so I figured it would make sense to make some tuna salad. Now I know I could just throw tuna, mayonnaise, and chopped celery in a bowl and call that a tuna salad, but that's boring. I went to Allrecipes.com to try and find something better. I typed in "tuna salad" in the search bar, and this is the first result:
Tuna and lettuce salad with garbanzo beans, chopped egg, and cucumber. Great with French dressing.

https://www.allrecipes.com/recipe/21406/tuna-salad/
Uhh, that's not what I call a tuna salad. That's a "Salad with Tuna". And you know what the second result is?
Quick and easy vegetarian main dish made from pantry items in just a few minutes. Perfect for summer picnics or fast weeknight meals. Serve on bread, buns, crackers, pita bread, or plain.

https://www.allrecipes.com/recipe/234227/no-tuna-salad/
WHAT. That's not a tuna salad at all! Why would you show me a vegetarian recipe as one of the top results? If I had typed "vegetarian tuna salad" then I totally get it. I even understand if it's say, the fifth result, after other results that are traditional tuna salads. But Allrecipes needs to redo their search algorithm.
So Recipe #3 it is: Barbie's Tuna Salad. What I liked about this was that it didn't call for celery, and it did call for lots of spices. I do like celery in my tuna salad, but I don't want to buy a huge piece of celery just to use a single stalk. Unfortunately there was no crunch at all in this recipe, so I replaced the dried minced onions with fresh diced onions. And I put waaay more than 1/8 tsp. It was at least a 1/4 cup.
As I mixed up all the ingredients, something hit me. I was missing a crucial tuna salad ingredient: hard boiled eggs! NOOOO. Why doesn't the recipe call for hard boiled eggs?! Well, it was too late to add it since I was hungry. Next time.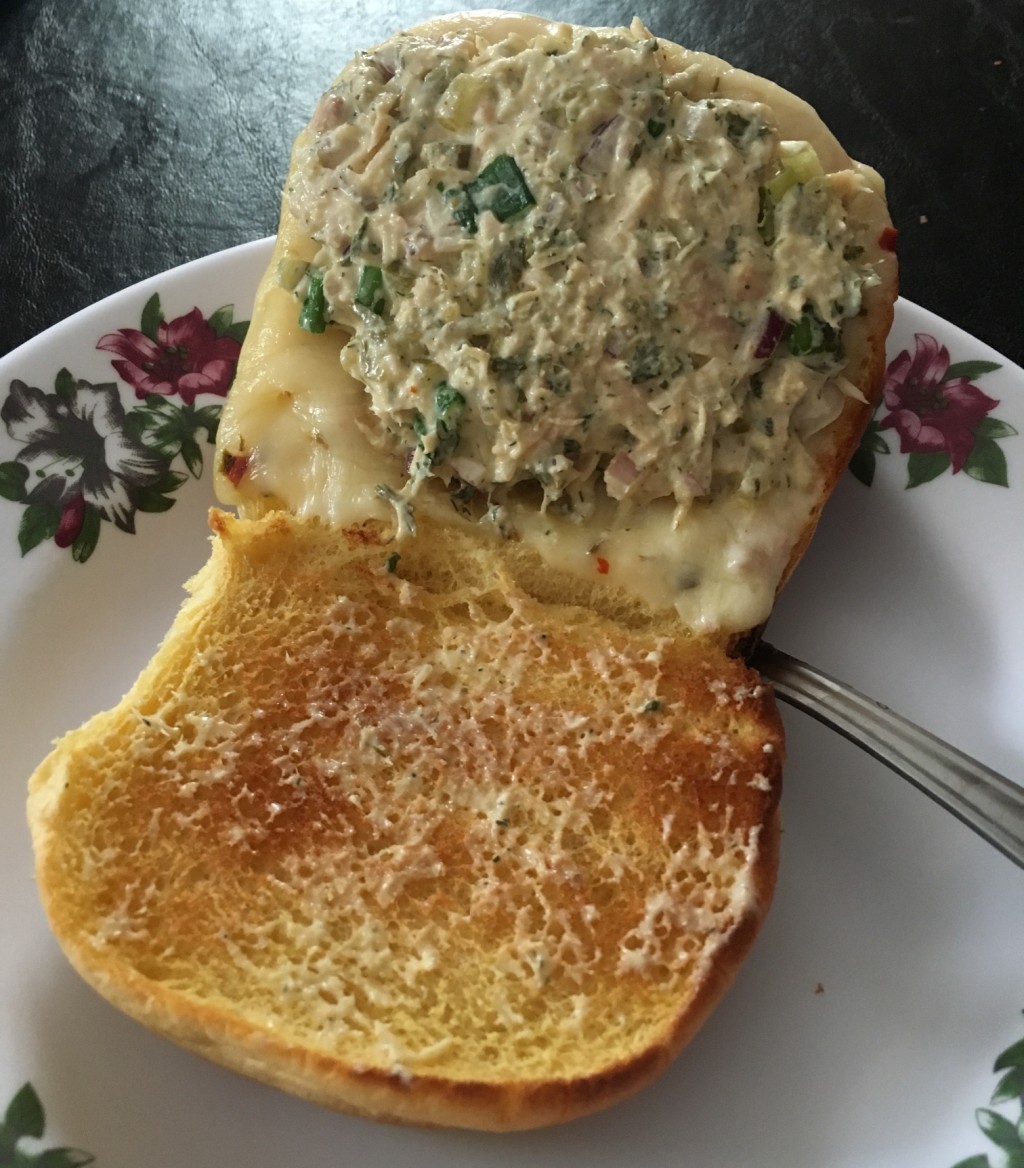 I burned the roll even though I literally stared at it the whole time it was in the toaster oven.