Social Distancing: Days 52 - 56
May 17, 2020 11:32 AM
Day 52 (Saturday): It's the weekend! Which means no work! Which means I actually had time to cook!
Yeah, that's right. I did the cooking. I really wanted to make some shrimp bowls. Of course, it ended up taking me forever, and it really felt like I made four different things: shrimp, rice, pineapple salsa, and black beans.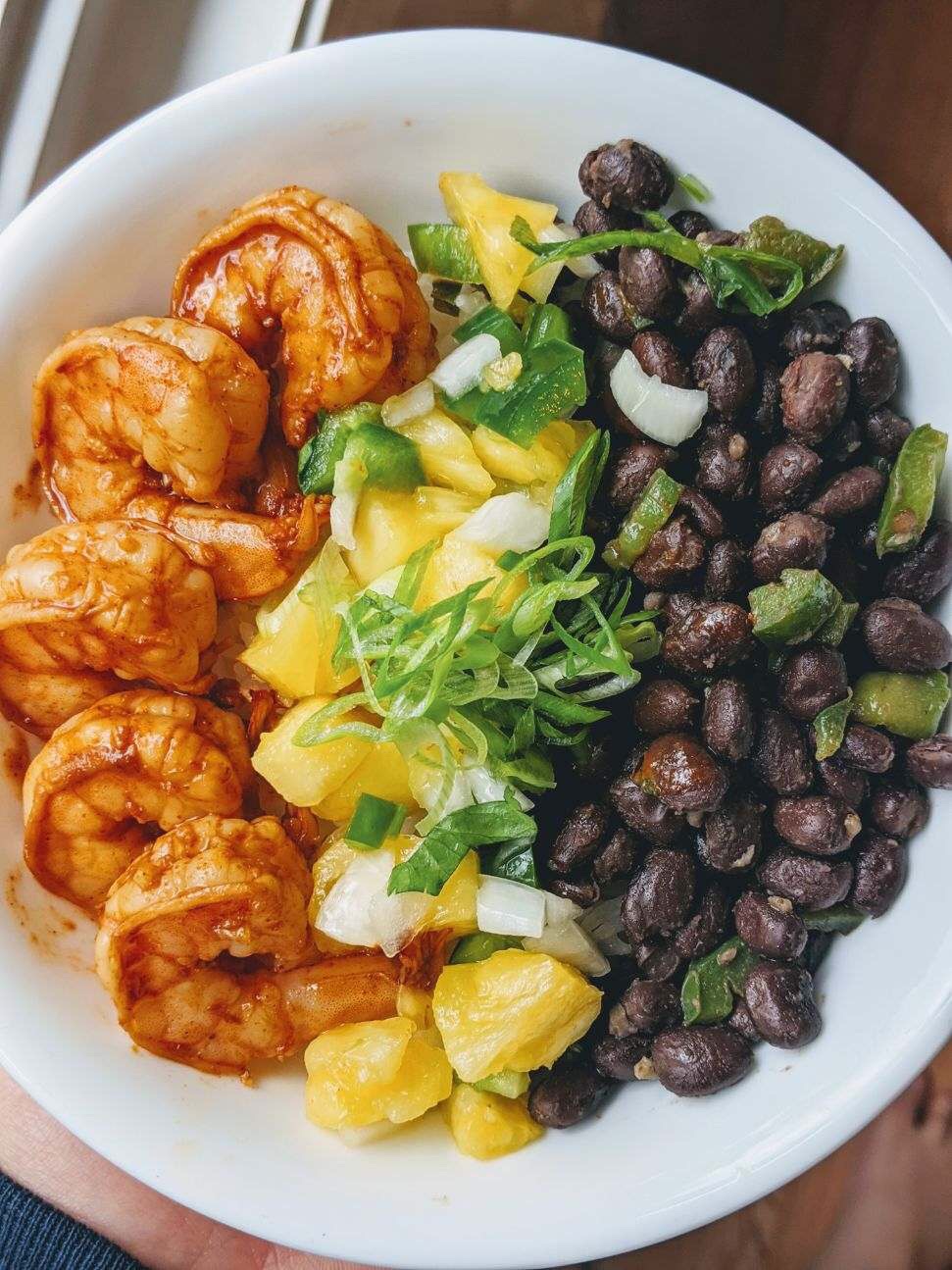 But whatever. It was worth it. Absolutely delicious.
---
Day 53 (Sunday): My sister was feeling lazy (and I've been feeling lazy for the past three weeks), so we just ate leftovers. We had too many leftovers sitting in the fridge anyway.
---
Day 54 (Monday): We bought this big thing of pork butt in our last grocery shopping trip and I think it may have been sitting in the fridge for just a little too long. So we decided to cook it.
I really wanted to try another pork loin recipe (but using a pork butt), and this honey garlic pork loin sounded really good. Using pork butt for this was definitely a good idea. We also needed a veg and some starch, so we roasted some brussels sprouts and potatoes as well. Overall, it was a good meal.
---
Day 55 (Tuesday): My sister made 韭菜粿 and I think it's worthy of its own post. So you'll see it in the next one.
---
Day 56 (Wednesday): When we went grocery shopping earlier this week, we stopped in the Italian grocery store, and decided to look all the different fancy pastas they had. Both my sister and I really like wide noodles, and I normally find fettuccine not wide enough.
But the Italian grocery store had some really nice fettuccine. The one we bought was completely in Italian! It was also a whole $2! I think paying that extra dollar was worth it though. The recipe we used was a bit weird, but it still tasted good.